It's been like years after my last post here. But I'm back with something worth sharing. I'm proud of this simple artwork I made. My mother is insistent for some time now for us to have a family photo together with our youngest family member in it. She's now 1 year and 9 months. It's nice if we have a photo taken as a family when they're still young. And when they're big enough, we can show them how adorable they are in their childhood days.
I'm not the type of putting family photos in my work place. But looking at the end result of our photo session, I can't help but display it in my office desk. Since I haven't bought yet a photo frame for a 3 wallet sized photos, I just personalized it with my existing materials.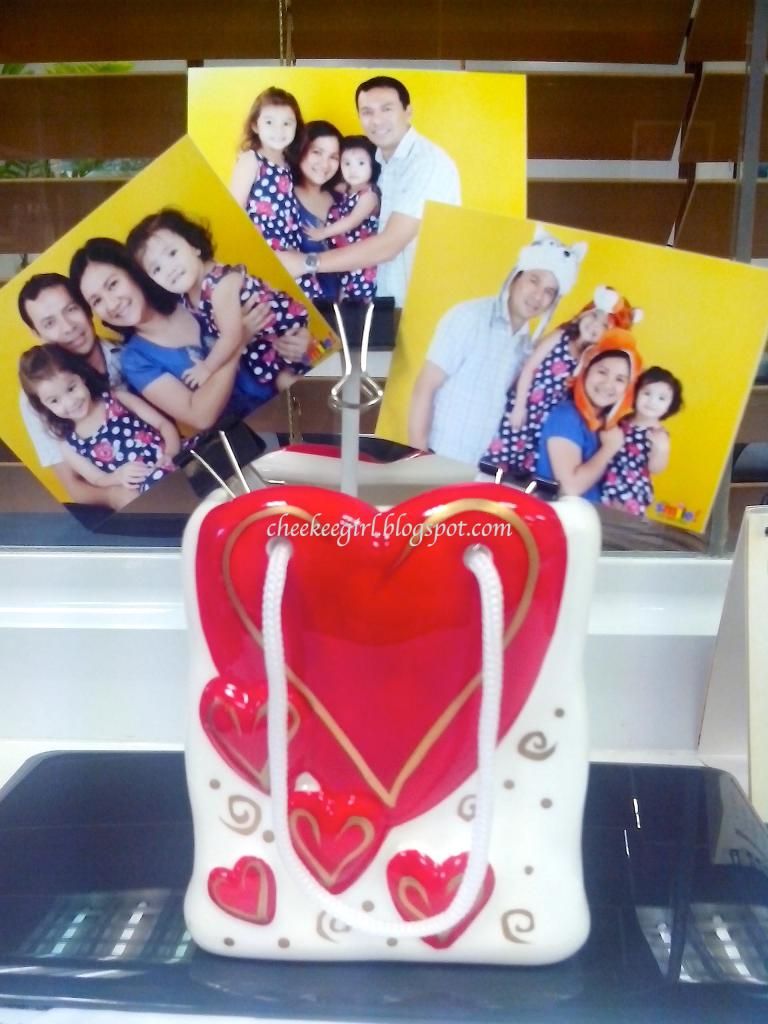 The ceramic vase I used is the one I got as a present.
Since I'm not using it for anything, I thought of putting here the photos.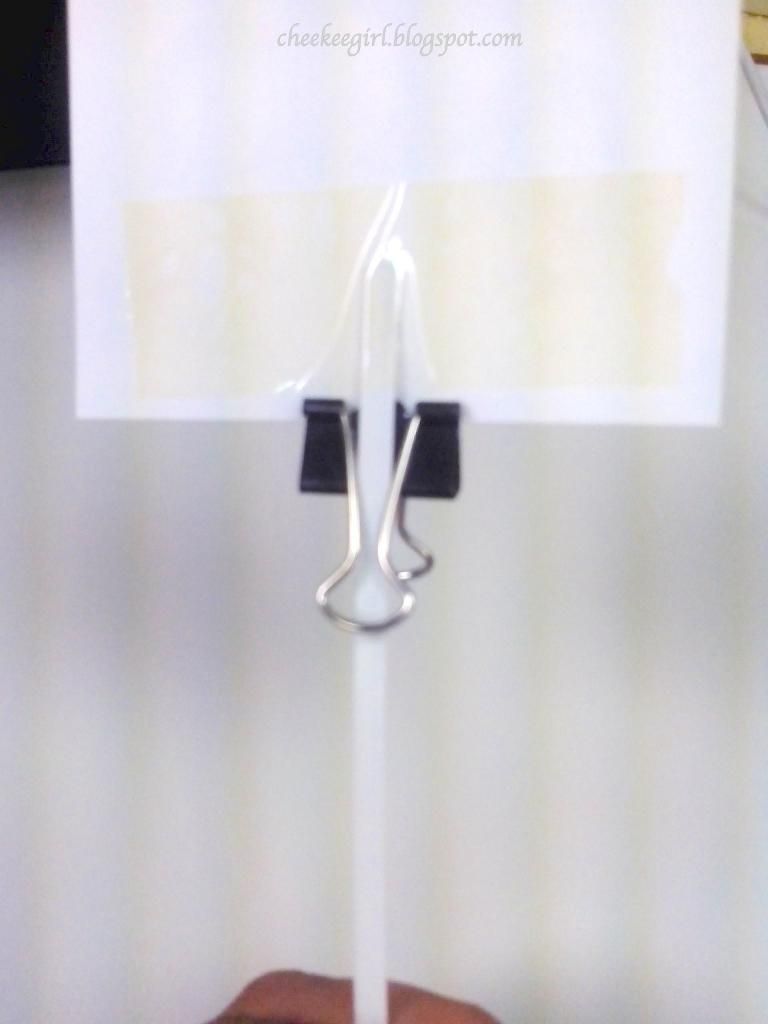 Here's a closer look. I put a scotch tape at the back of the photo
to hold in place the insert of the paper fastener.
I love how it turned out to be. Though I have to find a styro-foam to put inside at the base to hold in place the photos. Still I love how my imagination worked. Instant photo frame/collage.