Here are some purchases I got during the preparation of my daughter's first birthday.
Since I will be the one to buy prizes for the games, I'm thinking of something where to put the prizes. I don't wanna put it in plastic. You know, kids after receiving gifts, they just throw away the plastic. It's not
pa
environment friendly, so I thought of buying paper bag instead. At first I bought the brown one. But it won't show the design of the stamp. So I got the white color one which I found in the grocery party needs section of SM supermarket. I found this Stamp Set at National Bookstore. I'm happy because it's a birthday stamp set. I was looking for the roller type but unfortunately I didn't find it in their SM City Davao branch. Actually, I saw that one at the Abreeza Ayala branch.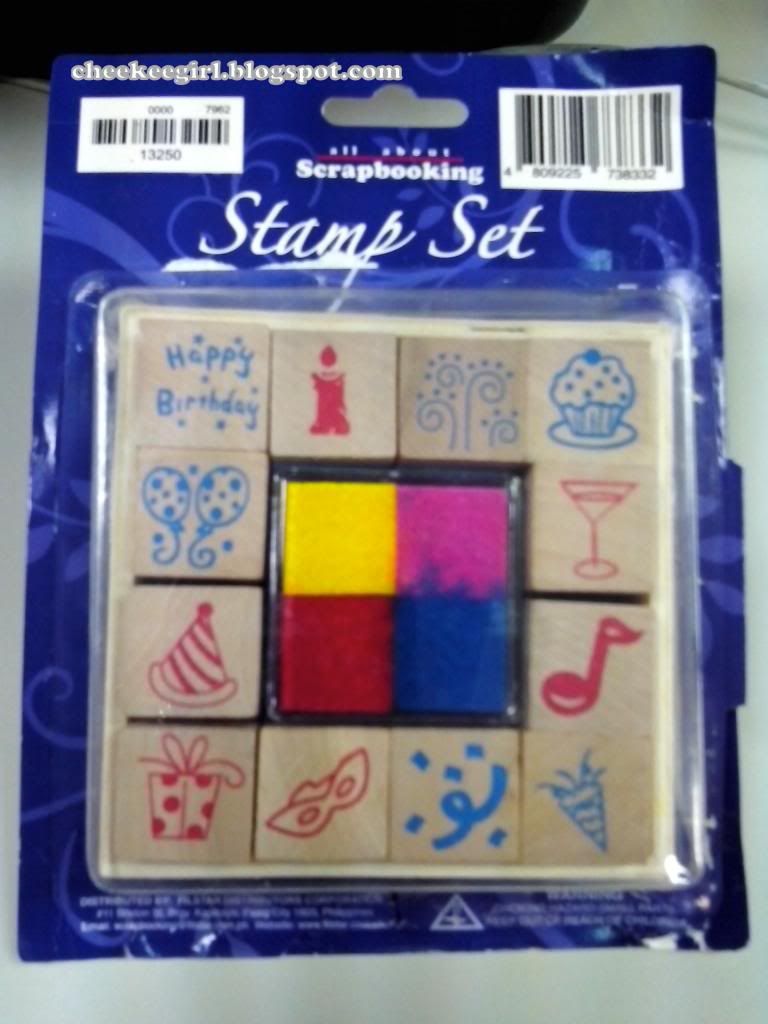 This cost P132.00 pesos. Cheap lang noh?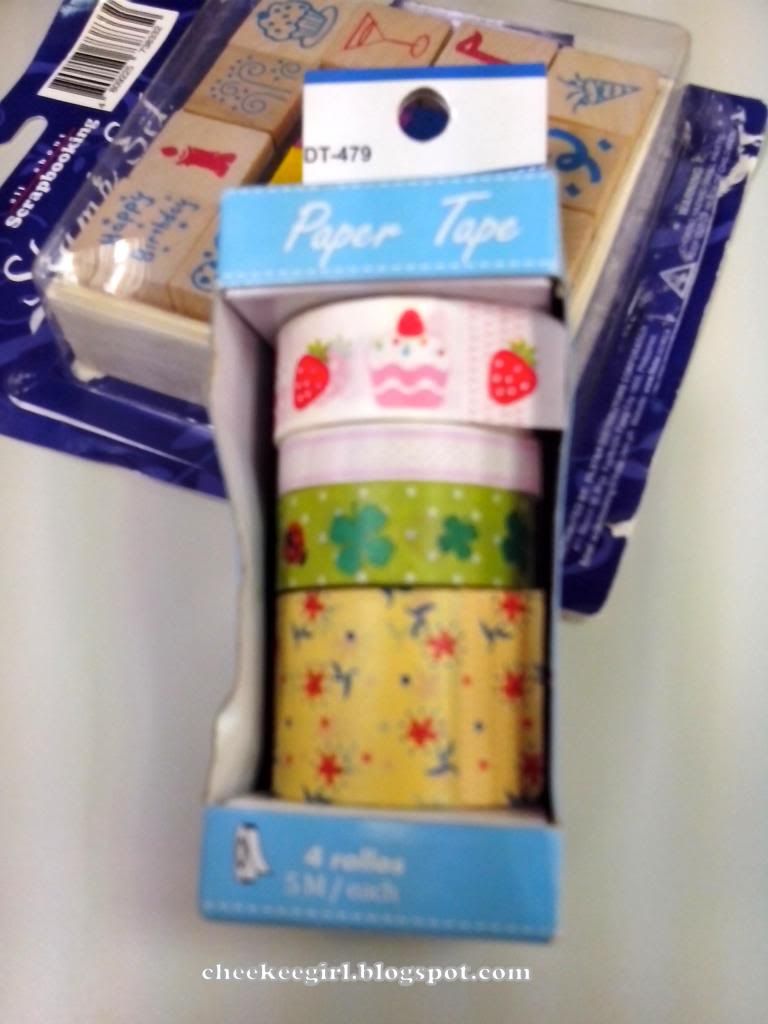 This decorative paper tape I bought at the school supplies section of SM Department store
for only P49.50 pesos. Unbelievably cheap! I used this to tape the prizes loot bags.
Soon, I will be showing to you a sample of my prizes loot bags. I haven't snapped a photo of it because I already forgot it because I was in a rush already.
There are my craft pieces I used for my daughter's first birthday. See link to my other blog,
Sound of Life
, about my daughter's first birthday bash
post
(pre-celebration).